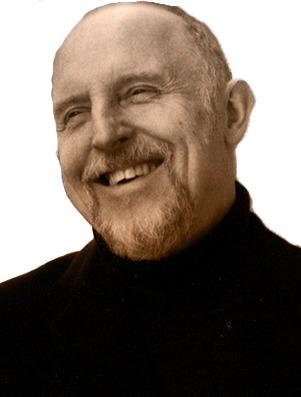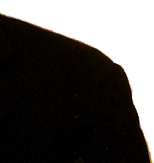 With money becoming ever tighter, one of the main challenges any director or designer faces is how to bring a show in on budget and yet still have a big success. Fortunately, I started my theatrical career in the British repertory system where I had a great training in this area, creating a new show every two weeks with a few pounds.
The budget is always my friend, and after thirty-plus years of designing, I have yet to go over limit. I have occasionally been asked to produce an entirely new production for the cost of the rental of an existing show. My Anna Bolena for Joan Sutherland, which turned out be her final new production at the Royal Opera House, Covent Garden, was a case in point. (After her death in 2010, one of the costumes I designed for her was featured in an exhibition at Covent Garden – see this Opera Fresh article). I created the production on a mini budget while endeavouring to create a lush, nineteenth-century view of the famous storyline that would present Dame Joan at her best.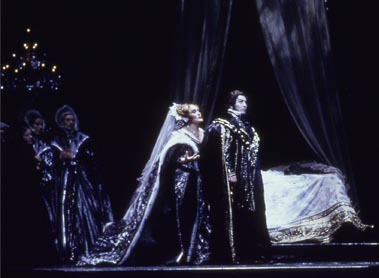 In my Italian Shakespeare company, Il Licinium, I create new productions on budgets so tiny that they would make any opera company laugh. With the help of video artist Stefano Pan, I use video scenery – surely the most economical form of scenic design, as well as potentially the most exciting. In this very short video of my production of Antony and Cleopatra , you can see how Stefano and I have worked together to create a surreal/epic background to the conflict between the three very different ancient civilisations of Egypt, Rome and Greece.
Costumes for the shows are mostly created by local artisans, but a good relationship with the famous Fondazione Ceratelli in Pisa allows me the luxury of having important details such as Cleopatra's crown created by the highest level of professionals. A vital part of good economy is to spend money where the public will really notice it. By the way, the shoulder sections of the armour worn by the roman soldiers were created using rubber floor mats from Vespa scooters. Viva Italia!